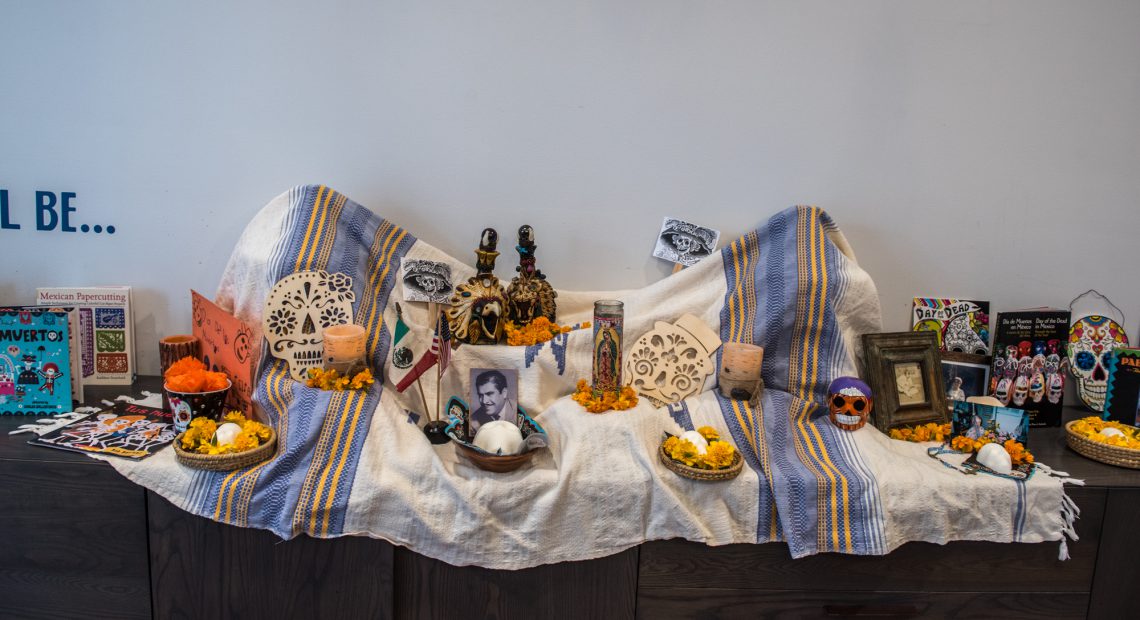 Lunch and Language – El Día de Los Muertos
On a beautiful fall day, our friends from Latino Princetonians – Lisa M. Linn de Barona and Oscar Torres-Reyes – enabled us to experience El Día de Los Muertos (Day of the Dead) as it is celebrated in Mexico and other South American cultures on November 1st and 2nd. They even built an ofrenda (altar) to honor the dead (some IEGAP members brought the photos of their deceased loved ones).
The celebrations developed from pre-Columbian cultures (the Aztecs, the Mayans, the Olmecs), today this holiday is celebrated by families and friends gathering together. This tradition is currently part of Intangible cultural heritage by UNESCO.
We learned who La Catrina is, what kind of food should be served, and why the ofrenda should be decorated with marigolds.
It was a great event!
Photos from the event: