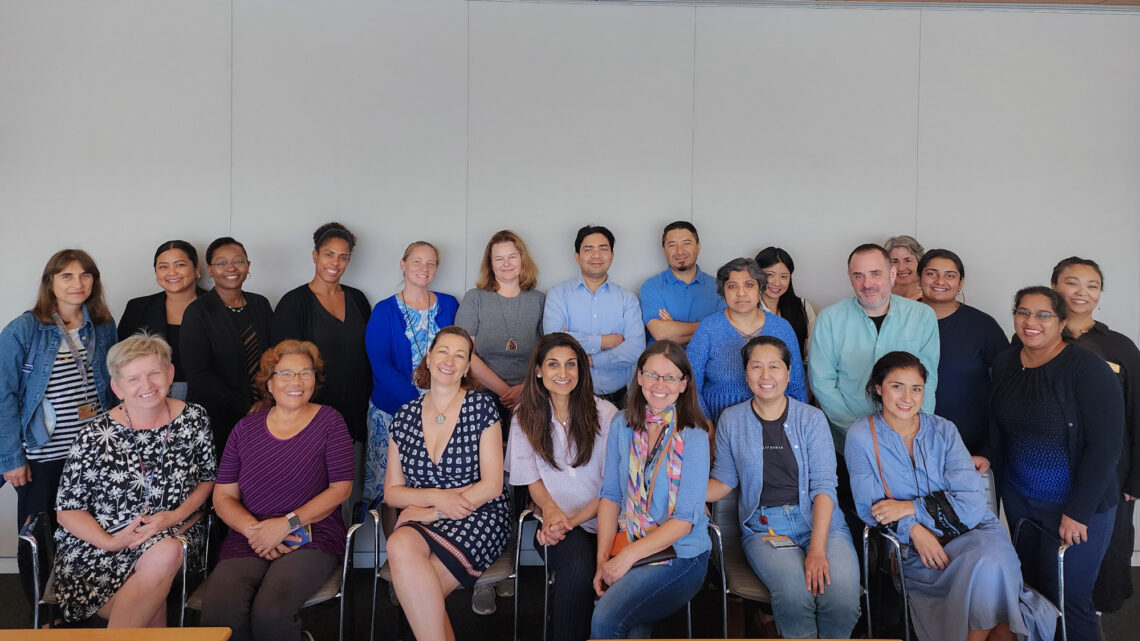 IEGAP Fall 2023 General Meeting
Thank you all who joined the IEGAP General Meeting on Thursday, September 21, 2023. It was great seeing current and new members representing different countries! IEGAP's leadership team presented several updates on current initiatives and future plans.
Some highlights:
The International Film Club continues its monthly meetings virtually through Kanopy's streaming services. We hope to offer a few sessions in person on and/or off campus. IEGAP members were encouraged to suggest a movie and/or join the committee to help run the club. The first Film Club discussion will be on Friday, October 13.
The Lunch & Language Committee will start the series this fall on November 1. We are looking forward to a presentation in Spanish to learn more about Colombia!
We also discussed and modified our end-of-year celebrations. This year we will have a Holiday Potluck in November to celebrate the season of Thanksgiving, while our Holiday party will be combined with a Craft & Chat session in December. We hope to continue with the tradition of a gift exchange at the Holiday Craft & Chat event.
If you would like to volunteer for any of the IEGAP committees please sign up here:
The leadership also shared initiatives launched by other campus partners.
Princeton Writes is continuing their monthly meeting for employees for whom English is not their first language. The International Professional Writing group monthly meetings are designed for those who write regularly in English but still struggle with its finer points. The first session of the Fall semester will meet on October 10th with a focus on using articles and prepositions.
The Princeton Center for Language Study invites PU employees to the Faculty/Staff Language Table. The idea of this series is for employees to practice speaking foreign languages. The Center is currently hosting language tables to practice speaking German, Italian, French, Spanish, and Arabic! Click here to register
The General Meeting concluded with an icebreaker session – an activity where the members got a chance to interact and get to know each other.
Thank you all for coming and stay tuned for updates on upcoming events and initiatives. We missed those who couldn't attend and hope to see you at future meetings and events.