International Cinema Series
This event was started by Shefalika Gandhi in 2014 and has been organized in cooperation with Princeton Garden Theatre, Princeton Public Library and Davis International Center
Please note that IEGAP members can attend the screenings for free.
Films by year:
2019/2020
Spring/Summer 2020
Spring2020_ICS_compressed

Winter 2020
Winter2020_PrincetonIntFilms

Fall 2019
PICS_fall_2019-compressed

2018/2019
Spring/Summer 2019
PICS_spring2019_small

Fall/Winter 2018
The Guilty
Thursday, February 7th,, 5:30 pm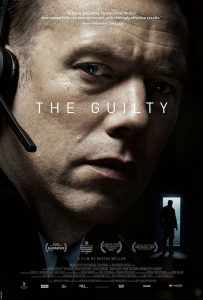 THE GUILTY is an innovative Danish thriller that premiered to nearly unanimous praise at the Cannes Film Festival. A police dispatcher answers an emergency call from a kidnapped woman. When the call is disconnected, he sets out to solve the case with only his phone as a tool. An expertly-paced, tense drama.
Liyana
Thursday, Januray 10, 5:30 pm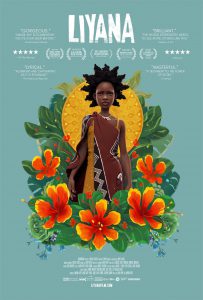 Five orphaned children in Swaziland collaborate to tell a story about a girl who embarks on a dangerous quest to rescue her young twin brothers. Their fictional character's journey, depicted through animation, is interwoven with poetic and observational documentary scenes to create a genre-defying celebration of collective storytelling, perseverance, and the power of creativity.
Mary and the Witch's Flower
Thursday, December 6, 5:30 pm
An adventure story about a young girl named Mary, who discovers a flower that grants magical powers for one night
I Am Not a Witch
Thursday, November 1, 5:30 pm
Following a minor incident in her local village, 8-year old girl Shula is accused of witchcraft. After a short trial she is found guilty, taken into state custody and exiled to a witch camp in the middle of a desert. A small, magical film that features a superb performance from its young lead. I AM NOT A WITCH is a shining example of the new wave of film coming out of Africa.
Of Fathers and Sons
Thursday, October 4, 5:30 pm
While sharing the life of a radical Islamist family, award-winning filmmaker Talal Derki captured the story of 12- and 13-year-old brothers being groomed by their father to be Jihad fighters.
Zama
Thursday, September 13, 5:30 pm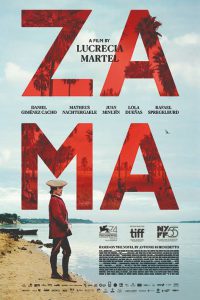 Based on the 1956 novel by Antonio Di Benedetto, this Argentine film, nominated for an Academy Award for Best Foreign Language Film, tells the story of a 17th century Spanish officer in a remote posting who awaits his transfer to his native Buenos Aires.
Zama's situation is delicate. He must ensure that nothing overshadows his transfer. He is forced to accept submissively every task entrusted to him by successive governors who come and go as he stays behind. The years go by and the letter from the king never arrives. When Zama notices everything is lost, he joins a party of soldiers that go after a dangerous bandit.
Country of Origin: Argentina
2017/2018
Spring 2018
iegap-pics-spring-2018

Fall 2017
Fall2017_nov_dec_small

Fall2017_oct_nov

2016/2017
Spring 2017
Spring_2017

020217FireAtSea2

Fall 2016
fall_2016

2015/2016
Spring 2016
Spring2016

Fall 2015
Fall_2015

2015
Spring 2015