Princeton International Series: The Guilty (2/7)
This film is a part of Princeton International Cinema Series and IEGAP members are eligible for free tickets (and free popcorn).
"The Guilty"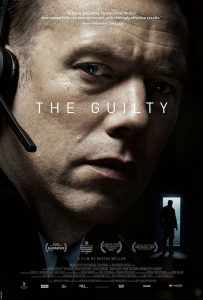 THE GUILTY is an innovative Danish thriller that premiered to nearly unanimous praise at the Cannes Film Festival. A police dispatcher answers an emergency call from a kidnapped woman. When the call is disconnected, he sets out to solve the case with only his phone as a tool. An expertly-paced, tense drama.
https://princetongardentheatre.org/films/the-guilty
Running time: 1hr 25min
Country: Denmark