Princeton International Series: Liyana (1/10)
This film is a part of Princeton International Cinema Series and IEGAP members are eligible for free tickets.
"Liyana"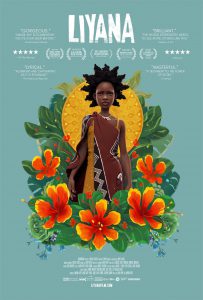 Five orphaned children in Swaziland collaborate to tell a story about a girl who embarks on a dangerous quest to rescue her young twin brothers. Their fictional character's journey, depicted through animation, is interwoven with poetic and observational documentary scenes to create a genre-defying celebration of collective storytelling, perseverance, and the power of creativity.
Running time 1 hour, 17 minutes.
Directed by Aaron Kopp, Amanda Kopp
More information at: https://princetongardentheatre.org/films/liyana